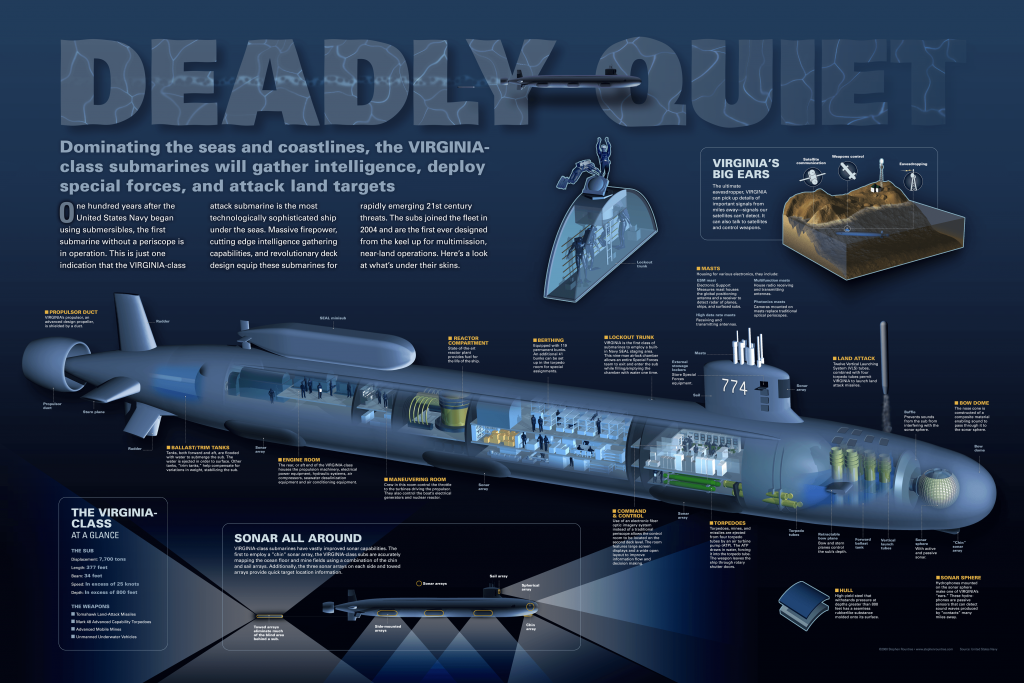 As the first of the new Virginia-class submarines were being prepared for deployment, All Hands magazine introduced the vessels in its issue celebrating 100 years of submariners' service. I was honored to illustrate the sub for the issue's center spread.
Later I created a customized version of the All Hands illustration for the USS North Carolina, which was installed on that sub after its commissioning. The work was also adapted for an exhibit at the Battleship North Carolina Museum in Wilmington.
The original illustration has now been reproduced many times in magazines and newspapers. In the years since this piece of art was first published, crew members, their families, and friends, as well as submarine enthusiasts have asked if personal prints were available. Now, finally, they are.