Looking for the perfect gift for the submariner in your family? Give them their own print of the original, U.S. Navy-commissioned artwork of the most advanced submarine ever built.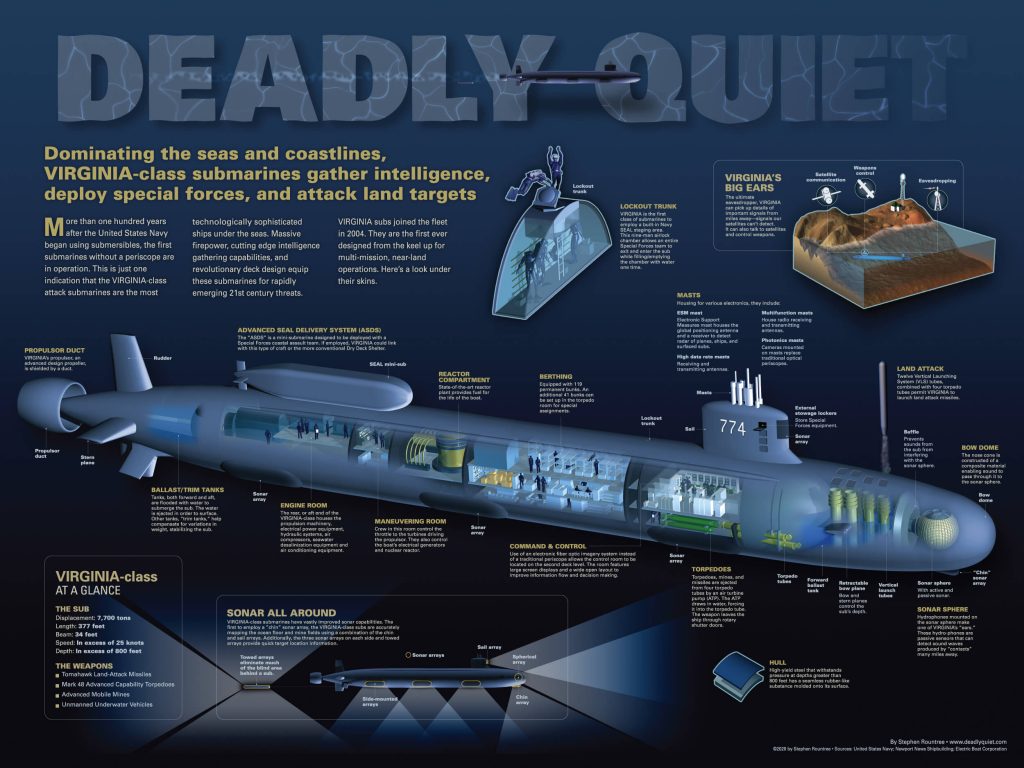 The same artwork that hangs aboard one of these amazing submarines has only been available in Navy publications and to the mass media.
Now, for the first time, the artist is making this work available so you can give these prints as the ultimate gift for true submarine enthusiasts.
Introducing the new Special Edition of DEADLY QUIET: Virginia-class submarines.
This ORIGINAL Virginia-class illustration is the most detailed look under the skin of the most advanced submarine in history—without giving away any of its well-kept secrets. Deadly Quiet was commissioned directly by the Navy and originally published in the official Navy magazine, All Hands. Owning or giving your own Deadly Quiet print makes you a part of the history of this magnificent boat.
Own one—give one—so you can celebrate submarine culture like a true enthusiast.